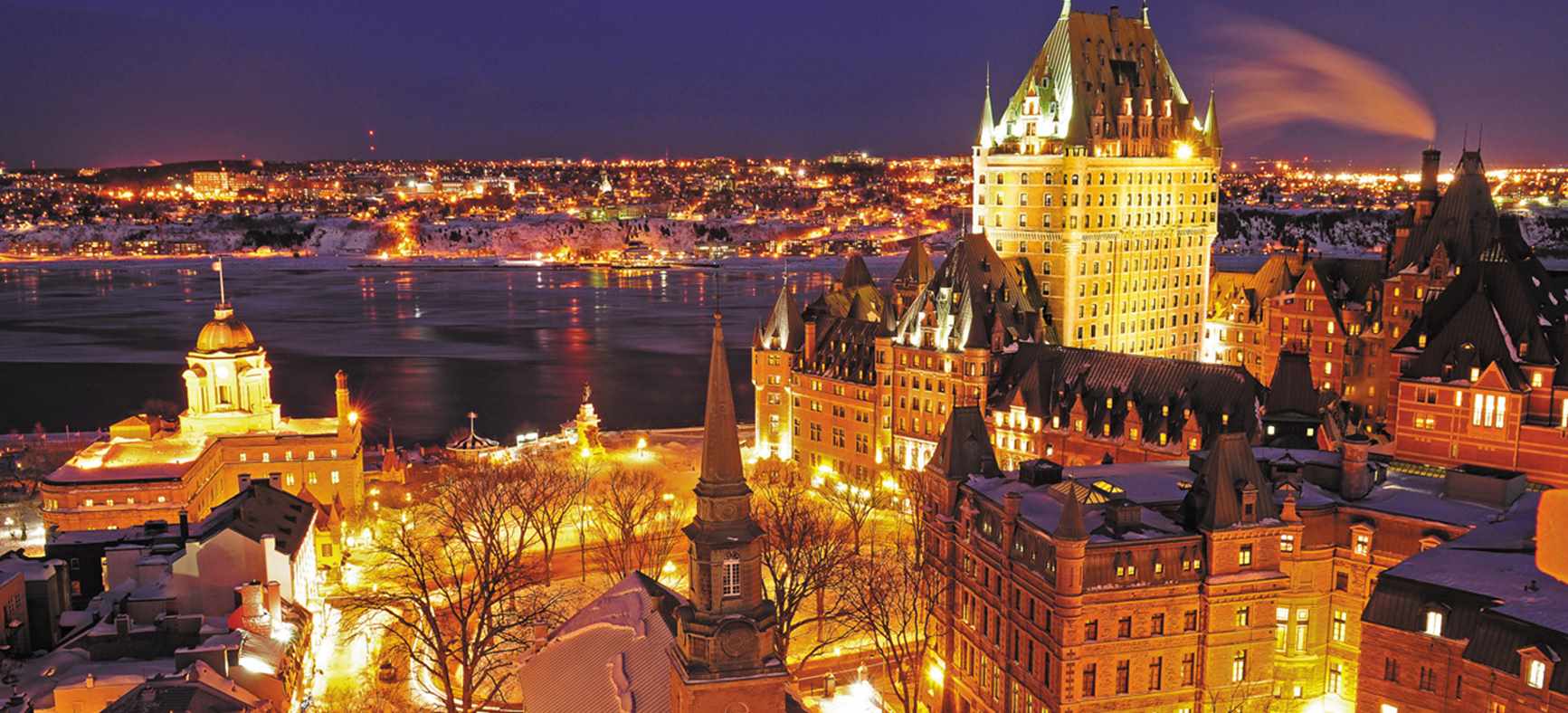 Canada is a melting pot of cultures and nationalities, famous for its polite citizens and breathtaking wildlife, landscapes, architecture and high-class universities.
If you are an Indian who has obtained an international passport and is eligible for the visa application, then you'll find a detailed list of visa information available for you to work, study, vacation or reside smoothly in Canada.
Canada Visa Types, Processing Time & Duration
| TYPES OF VISA | PROCESSING TIME | DURATION OF STAY |
| --- | --- | --- |
| Work Permits | 15 week | 6 months - 4 years |
| Temporary Resident Visa | 29 days | 6 months |
| Study Permits | 5 weeks | Study duration + 90 days |
| Permanent Resident Visa | 6 - 10 months | 5 years |
General Requirements for a Canadian Visa
A completely filled Canadian visa application form
Valid international passport with at least two unused pages for official use
A recent coloured passport photograph (35 mm by 45 mm)
Proof of financial security for your trip
Travel itinerary
Canada Temporary Resident Visa (TRV)
Canada Temporary Resident visa is also known as Canada Visitor visa
Canada Temporary resident visas are for individuals who want to get into Canada for the meantime
Based on your purpose for travelling, there are different types of Temporary Resident Visa:

Tourist visa which allows you to enter Canada for tourism
Super visa which allows parents and grandparents of Canadian citizens or permanent residents an extended stay in Canada
Temporary Foreign Worker visa which allows people with a job offer from an employer to stay in Canada for up to 6 months
Temporary Resident Permit which allows people into Canada for a very short stay (less than 2 weeks)

Application for Tempory Resident Visa should be done at least 3 months before the intended travel date
Visitors on medical purpose need to provide proof of medical condition
Canada Study Permits
Study Permit is issued by Immigration Refugees and Citizenship Canada (IRCC)
Study Permits last for 6 months. It is extendable by changing schools or extending the study program
Aside from general required documents, Study Permit you must have a confirmed offer of enrolment from designated learning institutions
Quebec Acceptance Certificate must be obtained if you wish to study in Montreal or the Province of Quebec
Accompanying family members may be included in the study permit, accompanying spouse may be granted an open work permit, accompanying minor children may be able to study at Canadian elementary schools
Study permit visas expire 90 days after graduation. Graduates are allowed to stay in Canada and work for an employer for up to 3 years with a post-graduation work permit (PGWP)
Canada Work Permit
Work Permit is issued to professionals that have job offers in Canada
There are two types of work permits:

Openwork permit which allows you to work for any eligible employer in Canada
Employer-specific work permit which allows you to work according to stated conditions on the visa

Work permits last for a period of 6 months to 4 years
A work permit is extendable
Work permits require verification from the Canadian Labour Market known as Labour Market Opinion (LMO)
Intracompany transfers, NAFTA, and Post Graduate work permits (PGWP) do not require LMO verification
Canada Permanent Residence Visa (PRV)
Permanent Residence Visa is for non-Canadian citizens who have been granted permanent resident status
The visa grants you the liberties and rights of a Canadian citizen
Pathways to get a PRV in India includes Skilled Immigrants Program (Express Entry), Self-employed Personal Program, Provincial Nominee Program (PNP), Quebec Skilled Workers Program (QSWP), and sponsorship programs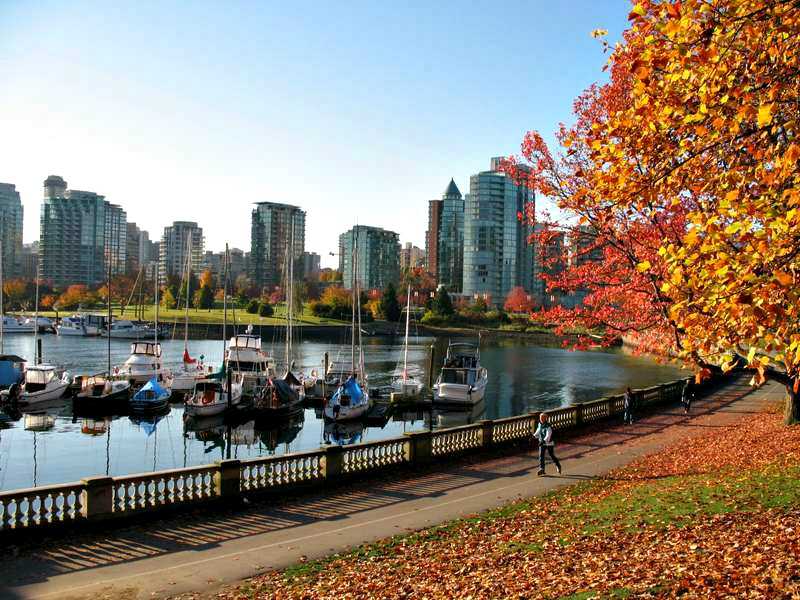 Canada Visa Fees
VISA CATEGORY
VISA TYPE
VISA FEES (CAD)
Temporary Resident Visa
Electronic Travel Authorization
7
Temporary Resident Visa
International Experience Canada (IEC)

150
Temporary Resident Visa
Temporary Resident Permit
200
Temporary Resident Visa
Visitor visa, including super visa -per person
100
Temporary Resident Visa
Visitor visa - family (5 upwards)
500
Temporary Resident Visa
Extended stay as a visitor – per person

100
Temporary Resident Visa
Restore visitor status

200
Study Permits
Study Permits per person (including extensions)
150
Study Permits
Student Status restoration + new study permit
400
Work Permits
Work permits per person (including extensions)
155
Work Permits
Open work permit

100
Work Permits
Status renewal + new work permit
355
Permanent Resident Visa
Business Immigration (start-up visa, Quebec business immigration, self-employed individuals):

Processing + right of permanent residence fee
1540
Permanent Resident Visa
Spouse/ partner processing fee + right of permanent residence
1040
Permanent Resident Visa
Processing fee per dependent child
150
Permanent Resident Visa
Processing fee + right of permanent residence fee
1040
Permanent Resident Visa
Spouse/ partner processing fee + right of permanent residence
550
Permanent Resident Visa
Processing fee per dependent child
150
Permanent Resident Visa
Permit holders class processing fee + right of permanent residence
815
Permanent Resident Visa
Protected person, application fee + spouse/partner fee + dependent child
1250
Canada Visa Application Centres in India
| LOCATION | ADDRESS | OPENING HOURS | TELEPHONE | WEBSITE |
| --- | --- | --- | --- | --- |
| Hyderabad, India | Zonah Crescent, 3rd Floor, Rd Number 12, Fortune Enclave, Sri Ram Nagar Colony, Banjara Hills, Hyderabad, Telangana 500034, India | 9 am – 4 pm | +91 22 6786 6002 | http://www.vfsglobal.ca |
| Jalandhar, India | Lovely Autos, Canada Visa Application Centre Aman Plaza 3rd Floor, 310, Nakodar Chowk, Mahavir Marg, Opposite to, Lajpat Nagar, Jalandhar, Punjab 144001, India | 9 am – 5 pm | +91 22 6786 6002 | http://www.vfsglobal.ca |
| Ahmedabad, India | Gujarat Chamber Building, Ashram Rd, Ellisbridge, Ahmedabad, Gujarat 380009, India | 9 am–5 pm | +91 22 6786 6002 | http://www.vfsglobal.ca |
| Chandigarh, India | C413 - C416 Elante Offices 4th Floor Elante Office Complex Plot No. 178-178A Industrial & Business Park, Industrial Area Phase I, Chandigarh, 160002, India | 8:30 am–4:45 pm | +91 172 505 0300 | https://international.gc.ca |
| Ajitgarh, India | E-328 Sector 75, Opposite Judicial Complex, Industrial Area, Sector 75, Sahibzada Ajit Singh Nagar, Punjab 140308, India | 10 am–4:30 pm | +91 99 15 922440 | www.canadianimmigrationcentre.ca |
| New Delhi, India | High Commision of Canada: 7/8, Shantipath, Chanakyapuri, New Delhi, Delhi 110021, India | 8:30 am–4:45 pm | +91 11 4178 2000 | https://international.gc.ca/world-monde/india-inde/splash.aspx |
| Bengaluru, India | Sobha Pearl, 8TH FLOOR, Commissariat Road, Ashok Nagar, Sivanchetti Gardens, Bengaluru, Karnataka 560025, India | 9 am–5 pm | +91 22 6786 6002 | http://www.vfsglobal.ca/canada/india |
Commonly Asked Questions about Canadian Visas
Can I get a visa on arrival for Canada?
Unfortunately, Indians are currently not eligible to apply for Canada's visa on arrival. Thus, it is compulsory for an Indian passport holder to have a valid visa before arrival in Canada.
How much is the Canadian tourist visa in rupees?
At the conversion rate of 1 Canadian Dollar = 51.50 Indian Rupee

| VISA TYPE | VISA FEES (INR) |
| --- | --- |
| eTA (Electronic Travel Authorization) | 354 |
| Visitor Visa (single or multiple entry) | 5,046 |
| Visitor Visa (single or multiple entry) – Family (5+) | 25,230 |
Where can I download the Canadian visa application form in PDF format?
The PDF format of Canadian visa application form can be gotten on the official Canada immigration website www.cic.gc.ca
Where can I submit my Canadian visa application form?
Visa application forms can be submitted at the Canada Visa Application Centres. It can also be submitted online on www.canada.ca
How can I track my Canadian Visa application?
You can track your visa officially by visiting www.vfsglobal.ca
Can I mail in visa application from India?
No, you cannot. Currently, Canadian visa application cannot be mailed in from India.